Can I transfer my Learner Driver insurance cover into a full insurance policy once I've passed my test?
---
Once you pass your driving test all cover under your Learner Driver policy ends and you must purchase separate motor insurance to continue driving the car.
We can't do an automatic transfer to a Carrot policy, but get in touch with us on LiveChat during opening hours and as we already hold some of your details we can give you an instant quote for insurance.
Alternatively visit our website to get a quote for a full motor insurance policy.
Please note: Although you cannot drive home from the test centre under this policy, it does extend to cover the person supervising you to drive the car for a specific journey after you have successfully completed your practical driving test.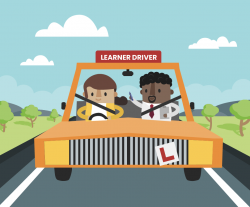 ---
Most commonly asked questions